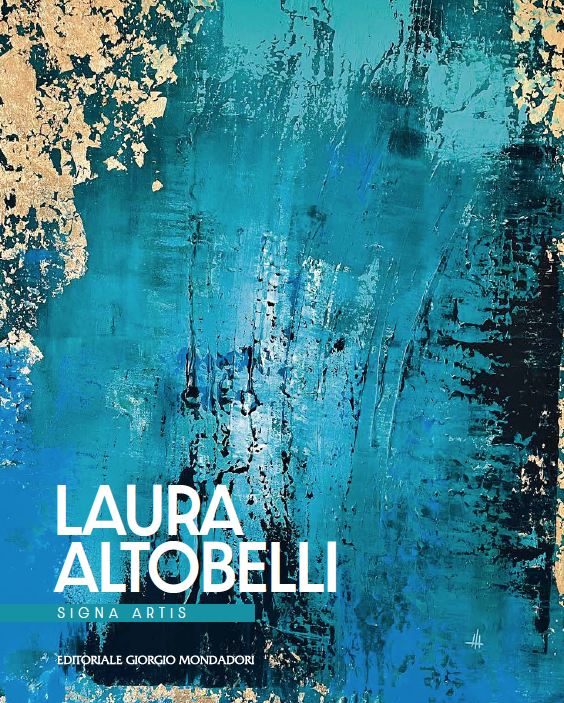 Laura Altobelli
Signa Artis
The monograph, edited by Francesca Bogliolo and the latest addition to the "Signa Artis" series, conceived by Domenico Monteforte and dedicated to the protagonists of contemporary art, presents a selection of over 90 works by the artist Laura Altobelli. Giancarlo Bonomo writes of her: "Laura Altobelli's luminescent painting moves particular inner strings that touch the sense of that changeable provisional that becomes the object of study and characteristic style in the technical realization". Texts by Francesca Bogliolo (curator), Giancarlo Bonomo, Raffaella Rita Ferrari, Maurizio Vitiello, Rosario Sprovieri, Roseli Crepaldi, Liana Marabini, Claudio Roghi. With English translation.
The monograph enhances the chromatic and material abilities of Laura Altobelli, an artist who makes those who look at her works feel something profound or unexpected.
"What the artist has accomplished is an immaterial journey that coincides with the artistic process, a meticulous technical pace that in its most instinctual part reveals an expressive urgency full of the will to evolve. In Laura Altobelli's art, matter takes on the contours of an autonomous reality, the subject and object of a representation that is sufficient in itself, in its evidence of space-time presence."
"To the most attentive, to the sensitive visitors, to the lovers of art, the unwinding of Laura Altobelli's canvases will remind us of the unfolding of the papyri of the civilizations of the past."